Alberta Insurance & Out-of-Province Inspections
Insurance inspections – What to expect

To help you prepare for your inspection, so there are no surprises, we have compiled this following list of requirements.
REQUIREMENTS FOR INSURANCE INSPECTIONS
Re-inspections – $115.00 per hour. Standard shop rate – $115.00
Bring your insurance company's "Automobile Insurance Motor Vehicle Inspection Report" or equivalent. If vehicle fails the inspection, we will repair the parts failing the inspection & certify that repairs have been made.
If you wish to repair the vehicle yourself, you must bring it back within 14 days to complete the inspection.

Most insurance inspections only take an hour to do (depending on type and size of vehicle as well as amount of items insurance company wants inspected). 
We will inspect for safety of all major parts of vehicle body as well as for rust & possible past collision damages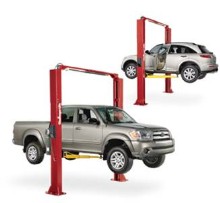 REQUIREMENTS FOR OUT-OF-PROVINCE INSPECTIONS
Out of province inspections – $230.00 (car, van, SUV, light truck only)
You must bring the government form – "Request for Out-Of-Province Inspection" (available at any Alberta Registries office) with you for the initial inspection.
This form must be filled out by the Registry office. They will charge you a fee.
An out-of-province inspection takes approximately 1 1/2 to 2 hours depending on size & type of vehicle. For out-of-province repairs that are done privately, the reinspection fee is $90.00.
We will give you 2 copies of our completed "Motor Vehicle Record of Inspection" form. One copy is for you to take to Alberta Registries to licence your vehicle. The second copy is for your records.
Our charge for this service is $230.00.
NOTE: Our facility is licensed to inspect Cars and Light Trucks. Regarding salvaged vehicles we only do the mechanical inspections, auto body inspections must be taken to a licensed body shop.
We will always put first, your safety and the safety of the motoring public before the cost of repairs.
You are not obligated in any way to have the repairs done at our shop but we hope if you are happy with our inspection you will choose us first.
If you wish to have a second opinion from another shop you may choose  to do so.
We strive to stay at the top of our trade and believe that you will have a great experience in our shop.